Power transmission device is applied
Gearbox features speed variation and increase of torque for larger torque output. Normally it runs continuously and successively. Therefore bearing shall have high reliability, long duration and low noise. Considering application features of gearbox, Gainhui has developed series of gearbox bearings by adopting of purer bearing steel and improvement of processing precision.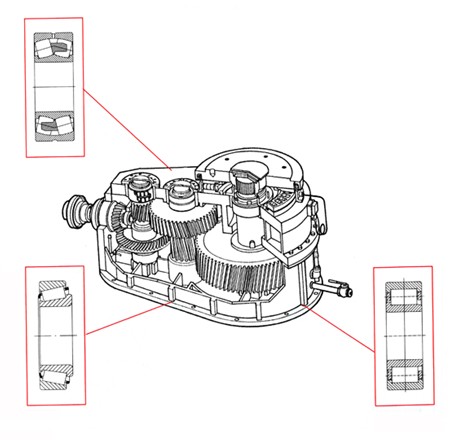 Mainly with the bearing model:
22214,22216,22240,22334,23230,23124,23130,23048,23234,22252
Engineering machinery Application
The heavy construction industry uses an immense variety of highly specialized vehicles. These heavy duty machines operate under the most rugged and adverse conditions, yet still require consistent, low friction operation with undiminished load capacity and minimal assembly adjustment.
Gainhui has successfully developed MEQ series bearing that has solved problems of high temperature, burning and unexpected fatigue caused by large vibrating force, high frequency and continuous operation. Now Gainhui becomes a main supplier for several famous construction machinery corporations.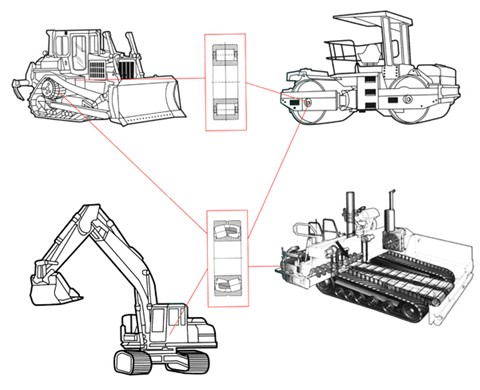 Mainly with the bearing model:
22210,22212,22215,6409,NJ326,NJ324,NJ322,NJ320,352024,352028
Paper Machinery Application
Operational characteristics of modern paper–making machinery are highly automation, high speed, high quality, high efficiency and environment–friendly. Such characteristics require long–term and reliable running of bearing under heavy duty, high temperature and high speed. Gainhui has developed specific series of products according to application characteristics of different parts in the paper–making machinery.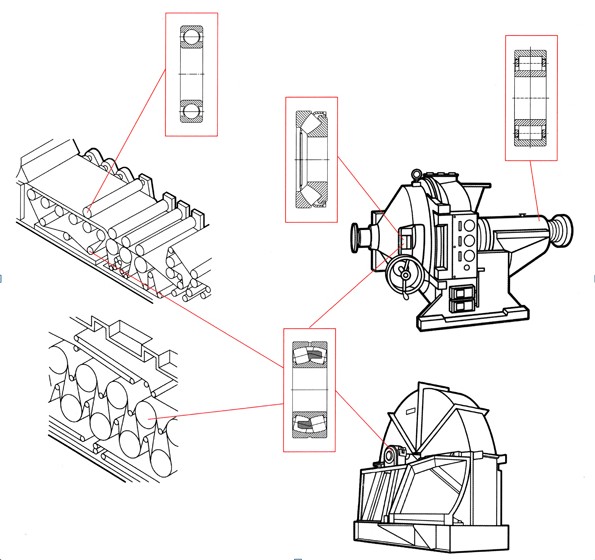 Mainly with the bearing model:
22211,22212,22213,22215,22216,22218,22220,22222,22224,22228,22236,22238,22240,22256
22314,22316,22318,22320,22322,22314,22324,22326,22328,22344,22360
23024,23034,23048,23024,23064,23072,23092,
23138,23144,23148,23152,23160,23164,23168,23180,23184,23196
23222,23268,23280,23940,24026
6310,6311,6205,6208,6222